The Music industry is a booming entertainment sector in which the majority of individuals are joining the industry in any of the fields of music, to present their talent and also earn a passive stream of income. In this article I will be sharing the possible steps to follow for a successful music career. So, What are the recommendations on how to make it in the music industry?
To Make it in the music industry, you have to move towards branding yourself by choosing a stage name, working on your voice, featuring The Famous Music Artists and also showcasing your talent or Production to the listeners.
The main focus of this article is not only for Musician or Music Artist, but for all the fields in music production.
Let's Get Started…
The 8 Secret Steps To Be Successful In The Music Industry.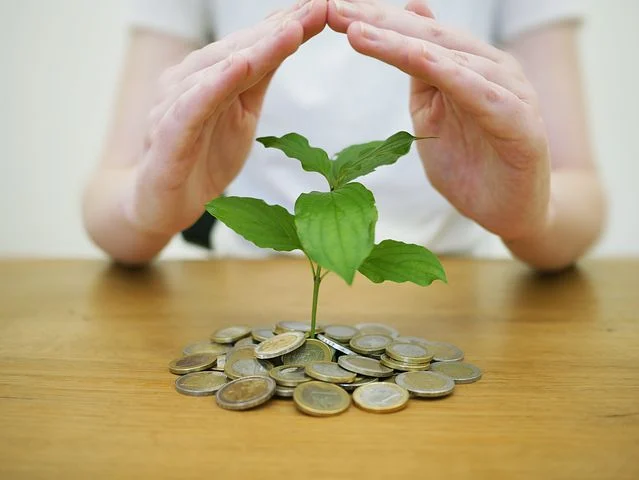 A lot of young people quit Music Careers because they find it difficult making it in the industry. while some think, it is hard to make it in the industry. I suggest the main issue here is how competitive is the career which you need to stand-out as an expert in order to be successful in the music industry. Below are the secret steps you have to follow if you want to make it in your musical career;
Steps 1:
Choose A Stage Name
Getting a unique stage name is very important as a Music personnel, because your birth name might be used by verified public figures or hard to pronounce by an international citizen ( English Speaker). When choosing a stage name, you have to do more research to be sure if it was already used by a verified public figure (or business entity) on social media sites. Go further to Google search if there is any meaning of the name, so avoid bearing a name that has a negative or abusive meaning in Spanish or other country's languages.
For example, if your birth name is Danjuma Mohammed and Uche Obinna Enukoha, you can choose a short unique name like Dammy and Obi The Director ( A Good name for a music Director) respectively.
Note: It is not compulsory to choose a stage name that is forming out from your birth name.
Steps 2:
Get Your Slogan
Slogan makes you sound professional by giving your fans a welcome voice that you are behind the production. To briefly illustrate, in the case of Davido with a voice over "O.B.O, the baddest" and other famous Music personnel in the industry. A Slogan is used as a voice over in any of your Production which makes your ideal listener (fans) know you are part of the production. Inserting your slogan as a voice over Is limited to some of the fields in the Music industry like a music publicist which only has access to the processed Production in which he/she is entitled to make the song distributed by working on social media handle and website. The only way a music publicist can include his/her slogan is on the visual aspects (video) including putting it on the banners of the artist or record label he is working on.
Steps 3:
Know Your Fields In Music
This is the third (3) step in which it is a must to choose the field in the music career that you are passionate about. Don't just go into the field without getting more information about it as well as undergoing an internship to master the field together with the strategies to make it in the music industry. Choosing a field in music because it is more profitable Is a sign of you quitting your career if it does not work out the way you plan. Note, that music career is a gradual process which you have to move step by step in order to reach your dream goals. Make sure you are passionate and have a long-term plan in the career!
Steps 4:
Brand Yourself
Here, you have to work towards branding yourself by creating social media pages and official websites with your stage name and clear picture of you on them. Making sure they are all active. Don't be a jack of all trades, for the reason that you have ideas on some of the fields in music does not mean you should work on it all alone by being a Music publicist, Music Artist, Music producer and other fields without hiring a professional on that.
Working on your social media handle all alone will be tiring which there is a high chance of you quitting the career. I strongly advise you to hire a professional team to work with. If you want to make it in the music industry.
Steps 5:
Maintain Quality
Quality makes you a professional in any aspect you are specializing in. As a Music Artist you have to work on your voice and perfect the pattern of presenting your genre in music. A song writer must be an expert on writing any genre of music lyrics through arranging them in segments, while a Music producer must be a guru on creating a unique beat and mixing it to go greatly with the audio recording of the lyrics. A good music production is done by a professional music personnel, that is why when setting up a music production, you have to work with specialists who are eager to work in a team for a successful Production.
Steps 6:
Showcase Your Production
Since the music industry is a competitive sector in which there is a lot of production every single day, you have to distribute your Production through free and paid Ads either online or offline. I don't think the free Ads convert faster, that is why you need money to showcase your talent to the music lovers. You can achieve this through hosting a concert,being active on social media space, distributing your songs to online Streaming Platforms as well as running a paid Ads for exposure of your music production. This is a work of a music publicist (promoter) which they specialize in from choosing the right venue for concert to assisting you on updating your social media profiles for full engagement and following.
Steps 7:
Feature Music Artists
This is the secret lots of people do not know, Featuring a famous Musicians or Music Artists on your Production. There is a musician who has released cool Music that is perfectly mixed for over a decade (10 years+) in Nigeria without any of the songs becoming popular.
(Note, I don't want to mention the name of the Musician here).
Then he later featured one of the famous musicians, right now his songs are going viral and Streams at the time of publishing this article. Luckily, he is now a Record Label owner.
" Featuring a popular Musician will bring your vocal tune to their fans while building to you a fan-base and recognition"
Featuring a popular Musician is also applicable to other fields in music where you can feature them and also appear on the video for recognition.
Steps 8:
Legal Registration
Some of the fields in music required a legal Registration in order to be recognized as one of the personnel in the music industry. It is also compulsory to register your business name if you hope to start as a business entity.
Conclusion
When joining the music industry, you have to be careful of all the steps you follow to avoid making a lot of mistakes in your music career. And also make sure you have a source that money is coming in before proceeding into the industry because you need more money to promote your songs in order to stand-out from the competitors as a professional while distributing your songs to the music lovers.
Which of the steps have you implemented so far in your music career?
The comments section is open to hear from you. I strongly believe you are going to share this article to your social media handle!