Do you want to become a Musician in Nigeria or start a career as an up-and-coming Music Artist in 2023?
Here's the step by step guide I will be sharing today which will make you a famous Musician in 2023 within some months, if only you take action after reading this article.
At the end of this articles you will learn;
The best ways to kick-start your career as a Musician.
How to distribute your songs to the right audience.
How to get a professional music producer.
How to choose the best lyrics that are trending in Nigeria.
How to make money from your music (songs)
FAQ on starting a career as a musician.
Let's get started!
What Is Music?
Music is the art of expressing words in an emotional thought that rhythm with the beat. According To Wealthresult," Nigerians Music is worth $47 millions dollars and will double in the future". 
So, The Music Industry is a sector full of talented performers and money making opportunities, as Nigerians love Music and they are ready to pay the price to listen to the tune they love.
To Become a musician, you must be able to write lyrics, choose a genre you are passionate about and also present your songs to a wider audience through a live performance. This can be achieved by starting as a Music Artist. 
Who Is A Music Artist?
A music artist is a person who writes, performs and releases music by himself/herself or with a Record Label to be distributed world wide. 
Who Is A Musician?
A Musician is a person who composes,sings and also performs Music as a profession.
Going to the studio to record your songs is very simple, but you have to take note of the lyrics and the genre of music you are good at.
10 Steps To Kick-start A Music Career As A Musician.
I see Music Career as easy to start but hard to end well when you are not seeing any profits from your songs. Have you ever wondered why others make it to the end and are also known for their performance while getting signed by labels and brands? 
It depends on the procedures followed and how they get started. Everything is all about money but when you have a mindset of influencing people positively in your songs that will surely get you to your dream while money comes later.
You want to be famous within a year, but do you have the right strategies that will work you out from the beginning to the end?
Here are the best steps to kick-start your career as a Musician;
Step 1:
Passion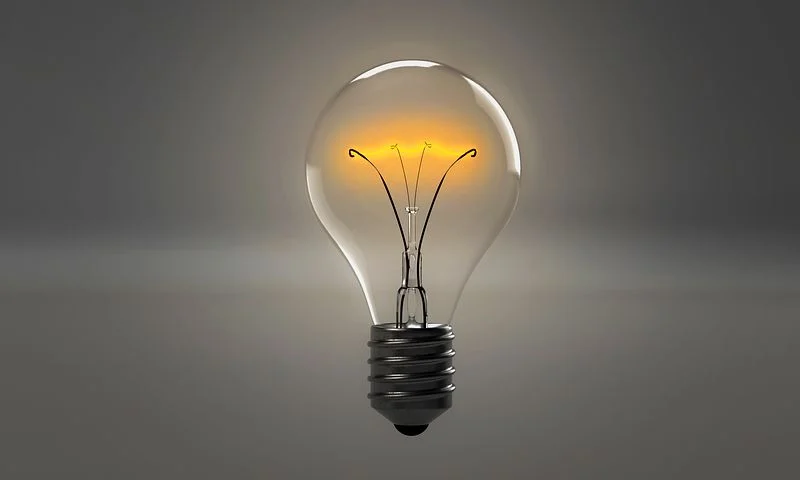 At the time of you reading this article, you have a choice to start a music career in which you stumbled on this article. This particular choice raises to the extent of you looking for the best information on starting a successful career as a Musician, then form a passion in you to take action in order to achieve a reasonable career in the music industry.
To successfully grow this passion, you have to believe in yourself that you can make it, follow the steps and the strategies by undergoing an internship either offline or through an online platform like the article you are reading now.
Passion can be successfully achieved when you have something that motivates you with hope and the legit strategies to grow within 6 months instead of 6 years. Do you know that, after 2 years of not achieving something great in the career you have passion for, there's a high chance of you quitting it for something that brings in gain? That doesn't mean you should keep passion aside but have it for the career and also know the legal strategies to achieve something meaningful within 2 years of the career.
Step 2:
Plan Long-Term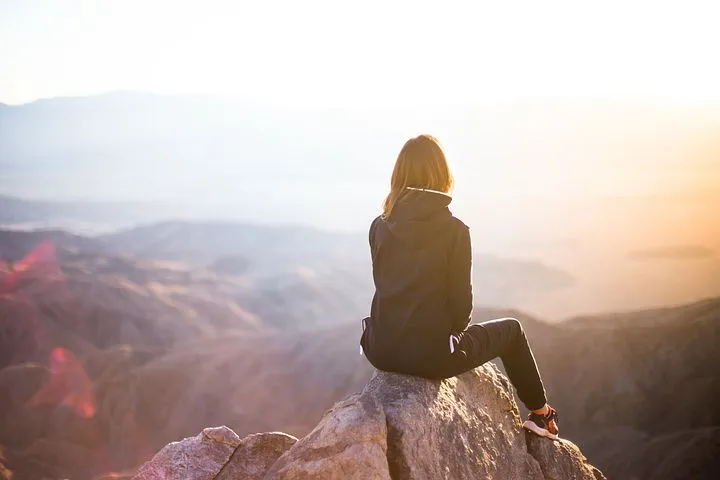 How long are you going to be in this career?
Have a written business plan that will guide you on the steps to reach your music career goals, Include lists of top Musician you will be featuring and also the strategies that will take you to the top.
Step 3:
Have A Source Of Income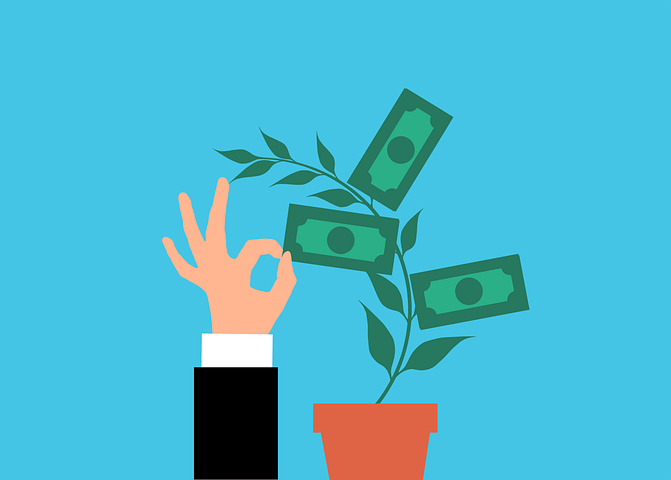 At the beginning, Choose music as a side business. Spend time raising your business to the stage that will bring in money to invest in your music career. A lot of up-and-coming music artists go into music careers without a plan or sponsor forgetting they will need money for Album/music cover, promotion, etc.
Do you have what is bringing money to you daily,weekly or monthly?
Don't just be on the rush to start. Set up a strategy and make sure you have where money is flowing in before you go into music.
Step 4:
Choose Genre

Now that you have passion for music and are ready to take your passion as a profession, it is time to know the genre of music you are good at. This genre should be the one you have passion for and generally accepted in your target country. 
Like here in Nigeria, we have lots of genres which I will be listing them below. 
Try as possible to study top Musician in your Genre to know their pattern of music and what their fans talk about their songs by checking through their social media handles, to learn more about the reviews given by their fans on the new song release and what they like or dislike of the songs. Which is of great advantage to you by fixing these errors when you kick-start your journey in the music industry as an up-and-coming Musician.
When choosing a Genre, you have to be sure it is valuable in Nigeria or your target audience. 
Top 10 Lists Of Music Genres In Nigeria.
Afro Beats
Afro Pop
Hip-Hop
High Life
Jazz
Gospel
R N B
Fuji
Reggae
Rock
Step 5:
Pick A Stage Name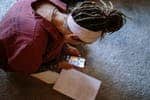 Come up with a cool and easy to pronounce stage name, that your listeners will know you as. For those in the Gospel Genre, it is compulsory to use your real name; it may be your full name or either the first, middle or surname.
Step 6:
Write A Lyrics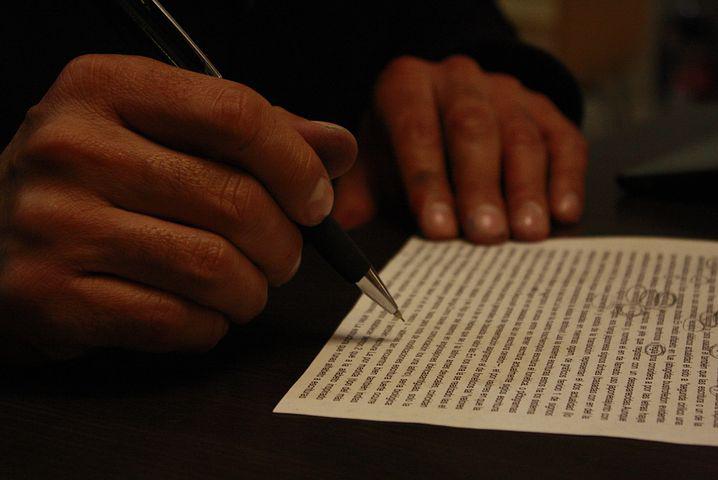 Lyrics are what make up a song. It's a structural style of a music outcome, because when the lyrics are structured badly it will bring bad results while a good lyric brings in a large audience of listeners who will even ask for more.
Lyrics are what makes a nice song. Are you able to write down a nice song that inspires,entertains or motivates others? I say , "money is in the lyrics"
You start by structuring the lyrics so as to flow pretty well when vibe and mix with a beat. Paying attention to how you write your songs will be of great value to you,if only you will be able to setup the intro, verses, breakdown (or Melody), and the outro in order to tells the listener what the songs is all about, who it portrait and what effect it bring to them. I have an article on that but I will be giving some brief explanation of the effects of music you should focus on when writing a song lyrics.
The 3 Effectives Factors To Be Considered When Writing A Song Lyrics. 
Motivation: Getting to know if your songs motivate the listener either positively or negatively. Make sure it motivates your listener in a good mood based on your target ages.
Inspiration: Inspirational songs are of great value. Put such inspiring words in the Melody of the songs.
Educate: Think like the listener to know what they (listeners) will be learning from your songs by making sure the lyrics are educative to be heard.
I could have added entertainment, but every music must be entertainable  to be heard by people because the main aim of listening to a song is to be entertained with the vibe of the Musician.
Step 7:
Vibe The songs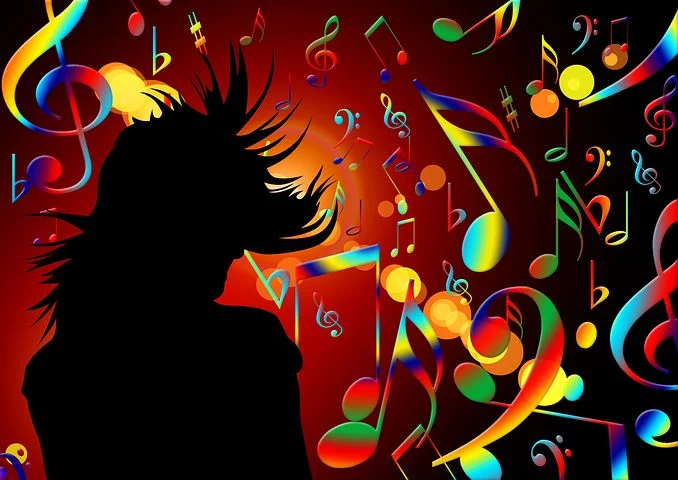 When you are done Writing the lyrics of the song, the next step is to vibe the songs. Practice it every day to perfect the songs. Start With the use of free beats on your genre and sing along while the beats are played in the background.
Another step is to get your own beats produced for you by a music producer. The reason why I recommend getting your own beats is to stand-out as a professional, due to the fact that there are a lot of competitors in the music industry in which getting your own beats is perfect by creating an opportunity for you both as a professional and also open opportunity to Record Label signing.
Step 8:
Contact Music Producer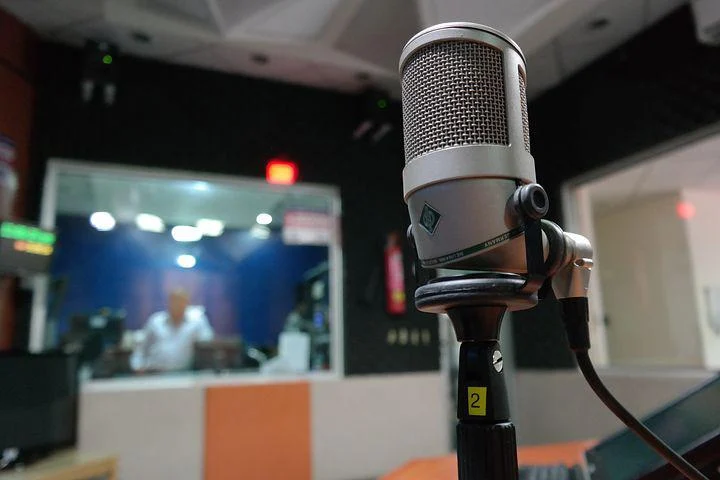 Reaching out to the music producer to get your songs produced. This is commonly the hardest part for some Musicians especially the up and coming, getting their music badly produced. If you want to sound professional use a custom beat produced by a professional music producer that mixes well with your Genre of songs. Forget about those promo Producers which some are just up-and-coming who need songs to learn their skills. Focus mostly on producers with experiences and good portfolios.
When you meet any producer, ask for his or her past production to learn about his or her previous works. Present your lyrics, tell him your Genre and vibe the songs for screening in case of any errors to be fixed. A good music producer is always technical and supportive in guiding you through the success of your music production.
Always focus on the best results and forget about the cost of the production because good things are always costly.
Step 9:
Promote Your Talent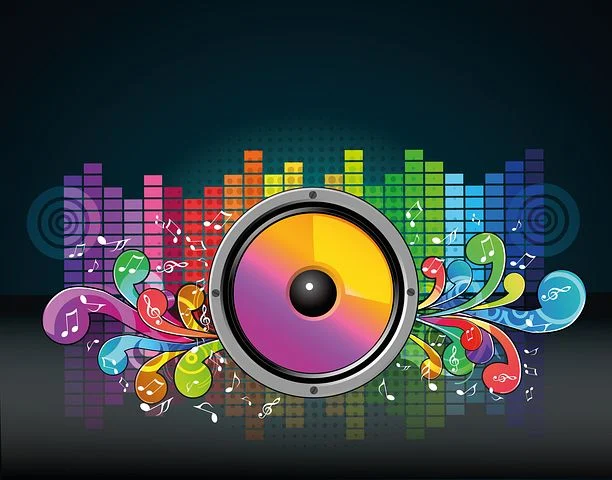 Talent isn't seen if not displayed to the world. You are very fortunate that the 21st century has brought a lot of advancement in technologies in making song promotion very easy at a single sitting. Such are those days when music is distributed through cassettes in every state around a target country. In this advanced age, you can upload your songs on any online streaming platform and promote it to reach a wider world with just a token and a simple click.
This is the key,after creating nice music that is worth hearing. Don't do what Top musicians are doing, because they already have fans and big in the industries. This is what will determine your growth, you need to invest money promoting your songs and getting it to your audience. Put your song on audiomack, boomplay and other platforms. Reach out to two (2) famous music download websites and pay for promotions. 
Utilize social media handles and music streaming platforms to promote and spread out your songs to the audience as well as your target country. Social media platforms will build you a huge fan base if you create your official handles, stay active through posting and sharing trending contents in the platforms.
5 Ways To Promote Your Songs.
Running Social media Ads using any of the social media handles your target audience are mostly active on.
Featuring famous musicians in the music industry in order to gain some of their fans as your active fans and get exposure.
Showcase your talent by hosting a live show or concert and also attending social events.
Being super active on social media, following trends to  grow a huge following, why freestyle your song together with a video to be posted every week.
Reaching out to Radio and Television Stations to get your music played in their channels.
Step 10:
Collaborate with others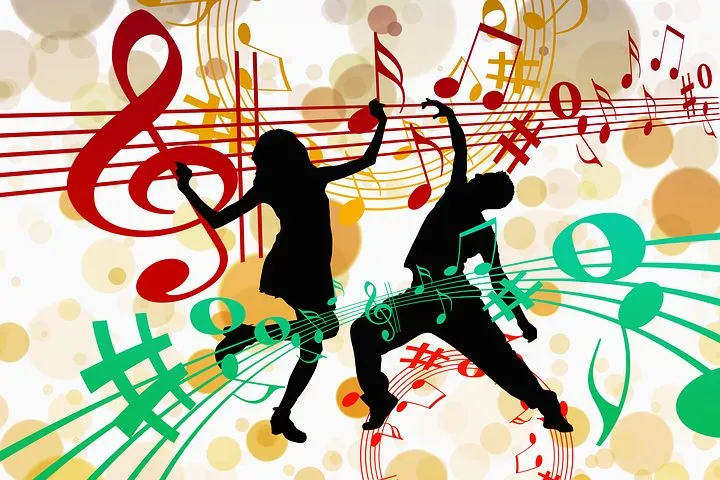 Collaboration is what will take you to the top in the music industry, as it showcases your talent to other Music Artist's fans which brings in familiarity. 
But at the start, you need to know who you collaborate with and reasons why you chose him/her instead of others.
The secret is that, as an up-and-coming artist, you need a top Musician or top up-and-coming Music Artist that has lots of fan base and is also good at singing.( In which you need his/her voice for backup or rap).
How Do I Get Paid As A Musician?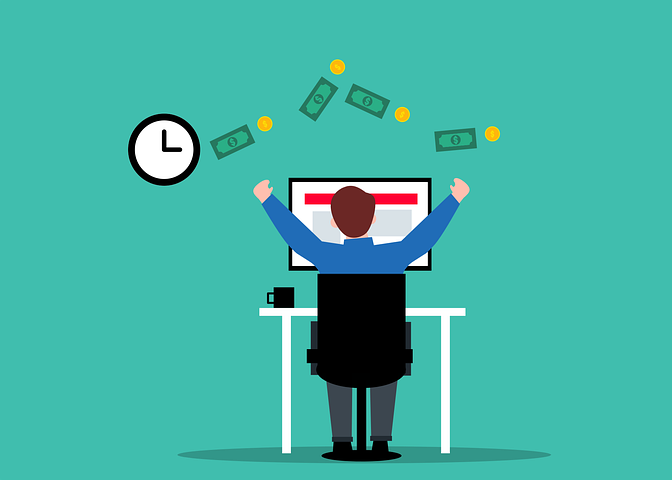 Do you know Nigerian music artists are making a lot of money every day? This section gives you the secret to make passive income in your music career even if you are an up-and-coming Music Artist.
The following explain in detail ways Nigerian musicians make money;
YouTube Channel:
Once you upload your songs to YouTube and gain the requirements. You will be approved into the YouTube Partnership Program where they will pay per ads shown on your videos and click on the ads.
Cons:
You must use a copyright free beat.
You must attend the age of 18+ before you are accepted to the YouTube Partnership Program.
You must reach the requirements of 1000 subscribers and 4000 watch hours to monetize with the YouTube Partnership Program.
It needs huge numbers of views on videos before you can make a reasonable amount of income.
Pros:
It is a passive stream of income (that's you make money even when you are offline).
Sponsorships ads:
When you have huge numbers of social media followers and engagement on posts, you will get sponsored posts from brands and music artists to advertise on your social media timeline.
Cons:
It takes time to grow huge numbers of followers and post engagement.
You must be online and Post often. 
You also need to reach out to brands for sponsor posts.
Can be banned if you post Spam and prohibited stuff.
Pros:
You make money weekly. 
You gain visibility which connects you to Record Label signing. 
Record Label:
Every up-and-coming music artist's dream is to gain a deal to sign into a Record Label signing. They paid well and promoted you to reach a wider audience.
Cons: 
You must have huge numbers of social media followers.
Make sure your lyrics/songs are legit with no errors.
Come up with your style of music.
You reach out to Record Label and showcase your talent.  
Pros:
You make more money.  
Gain visibility. 
They handle the cost of promotions and requirements.
Lives Show: 
Hosting a live Show paid most often when you know the State that your target audience is through studying the social media's Algorithms. From there you get to know more about your target audience and later proceed by hosting a live Show where you sell a ticket and make thousands of naira. Also being invited to perform on stage at live events.
Cons:
Selling tickets depends on the numbers of active fanbase you have.  
Expensive.
Pro:
Profitable if you have huge followers.
Gain popularity.
Gain financial supporters.
Bonus Tips
The Cost Of Starting A Career As A Musician In Nigeria
To stand out as a professional Musician, it will cost a minimum of music  ₦300,000. This amount covers the music production, photos, album covers, a video, promotion including the creation of your official website for a year as a beginner.
Note that the minimum cost depends on the production teams and how often you will be promoting your songs, it may either increase or decrease from the above mentioned amount (minimum cost).
Reason Why Up And Coming Musician Failed
Why do so many people that want to become a musician quit?
The main reasons why  up-and-coming musicians fail or quit is due to the fact that they start their music  career the wrong ways through getting attracted to free beats and promo from unprofessional music producers and also the lack of money for promotion.
How Do Up And Coming Musicians Make Money In Nigeria?
There are a lot of ways up-and-coming musicians make money in Nigeria with their songs. Below are the 3 fastest ways to make money from your songs;
Record Label: This is getting paid by a Record Label by getting signed to the team as a Music Artist or Musician. Here, you perform a song and the Record Label covers the costs of production, monetization (or selling of your songs) and also the promotion while you are paid on a salary or percentage based on the pattern of deal you signed with them.
Music Streaming Platforms: You put your produced Music in an online streaming platform like audiomack, iTunes, YouTube and others to be streamed and downloaded while you make money from the ads placed by the platforms and also the selling of your songs.
Brand Endorsement & Royalty: This happens once you become famous which takes time but it is a huge paying deal from a brand whom they pay you for your appearance and promotion of their products or services. You also get a Royalty credit from any brand using your songs in their adverts.
Frequently Asked Questions On Starting A Career As A Musician In Nigeria
Can someone become a Musician at the age of 19?
It is possible to become a Musician at the age of 19 years old. But, for a Nigerian, you have to seek the approval of your parents before starting your Music career.
Is it too late to become a Musician at 21?
21 years old is not too late to begin your journey as a Musician in the music industry.
How difficult is it to become a Musician?
The only difficulty in the Nigeria Music industry is the high level of competition in the field of music as every young adult wants to join the entertainment sector as a Music Artist or Musician, which makes it difficult to succeed without applying some step by step strategies.
How long will it take to become a musician?
It depends on the passion and how far you are well prepared for the journey of music production.
Do you need to have a degree in music to become a Musician?
A School Degree is not a priority to become a Musician. If you have passion, know how to write the lyrics and vibe the song. You already qualify to kick-start your career. But, having a school degree is a good move because it links you to a lot of opportunities in and outside the industry.
What should I do to become a Musician?
Get prepared by learning how Music production is done as well as undergoing internship to understand the terms used in the music industry and the strategies to adopt in presenting your songs to your listeners.
How much do musicians make per song in Nigeria?
The amount of money made per song depends on how popular and streams the song gains from online music streaming platforms like YouTube channel, Audiomack, Boomplay,etc in which the musicians put his or her songs for downloading and gain Revenue from it.
Final Thoughts
Starting a music career as a Musician is like any other career in which you need to dedicate your time to learn and understand how the industry is moving, how money is made and what the famous Musician is doing to succeed in their career.
Hope you are going to implement the above strategies today for the success of your career?
How long have you started your journey in music production and what is holding you back?
Comments section is open for your response. Don't forget to share this article with your social media's friends right now!