How To Become A Successful Footballer
Football is trending now a days in the world which give doors to talented individuals to play both national and international region and also bring increase in football academics around the state. As a lot of young adults want to become a successful Footballer as well as playing abroad. Have you been searching for how to join the international football clubs as a professional Footballer? I know the response will be YES, that is why this article is briefly written to give the steps to become a successful Footballer and earn passive streams of income. So, what are the steps to become a successful Footballer?
In other to become a successful Footballer, you have to first develop a passion for the career, understand what a football scout is looking for, undergo regular Training, Join football academy and showcase your skills to the world.
In this article, I will be explaining the right steps of becoming a successful Footballer,but before that let's get to know who a professional Footballer is.
Who Is A Footballer
A Footballer is an individual who possess the skills on dribbling, kicking, formation and also mastered how to perfectly play a football. A Footballer started as an amateur learning in a football pitch or through undergoing training in a football academy which later take football as a profession while he/she mastered how to play perfectly (Note,this is what make him or her a professional Footballer).
As a professional Footballer, you gain a lot of contract, recogniton and make more money.
Also Read On: How To Become A Football Agent In 4 Steps
7 Steps To Become A Successful Footballer
Develop A Passion
Setup A Plan
Attend Football Academy
Undergo Training
Showcase Your Skills
Start Networking
Pass Scouts Reviews
1. Develop A Passion
The first steps is to develop your love for football in other to have a strong willing to built a skill as a striker, defender or a goalkeeper. The more your passion increases; the more you put more efforts to learn the sport and mastered your part as a Footballer. I recommend you watch live football matches both national and international to learn while analysing the mistakes made by the professional, in return will give you much experience in common mistake and how to fix them when playing in the field.
2. Setup A Plan
Becoming a successful Footballer can never happen within a year without a strong strategize steps. Also Being a professional Footballer can never make you successful unless you follow the right steps to know;
How many years it will takes to be in an international clubs of your choice.
How to meet the professional.
The best football academy to attend and year of graduating.
How to reach out to the clubs of your choice.
How to earns from your football career even without getting a club's contract.
How to showcase your skills.
The above is what you should be considering when setting up a plan on how to succeed as a professional Footballer.
3. Attend Football Academy
Attending a football academy will help you through learning your skills like attacking, defending, goalkeeping skills, etc. It will also give you a qualifications' certificate as a professional Footballer.
Some football academics have connection with international clubs which there's a hope of getting an international Contracts through them, only if you know what a scout is looking for in a player and also mastered the skills. Another benefits of joining a football academy is to have full access to learn the sport deeply ranges from formation to fouls in addition to what a scout look for in a Footballer.
4. Undergo Training
Train regularly to mastered the skills as well as increasing your speed. You can achieve this in a football academy where there's discipline which give you the eagerness to put more effort while training in team.
5. Showcase Your Skills
To gain known, you must play with the local club and Saturday morning's event in your area. If you keep playing at any football events, you may get a contract through a football agent, if only you play well and also maintain your formation.
Making use of social media platforms in showcasing your skills is not a bad idea, because it will promote you to reach a wider audience, fortunately it will bring in a sign deal by any booming football club.
For successful move with a club deals, I recommend you have a personal Lawyer and Agent to guide you through the deals to avoid issues in the contract basic.
6. Start Networking
Get to know the professional around your areas to learn more from them on theirs experienced, how they worked through the deals with a club(s) and also know what are the requirements to join a club.
7. Pass Scout's Reviews
This is the final steps of becoming a successful Footballer. Once you pass their screening you will be fully verify as a professional Footballer who doesn't only demanded locally but also international. To get the best scouts' reviews, you must create for yourself review by showing good impression in any match you perform, meeting football scouts through their official website and also applying for a position of a Footballer in a club you prefer. Another important tips is to mastered the fundamental tactics and principles in a sport while improving on your weakness.
5 Basic Equipments For A Football Player
Jersey.
Pads ( Like Thigh,Knee and Shoulder Pads).
Socks.
Cleats.
Pants.
Frequently Asked Questions On Becoming A Successful Footballer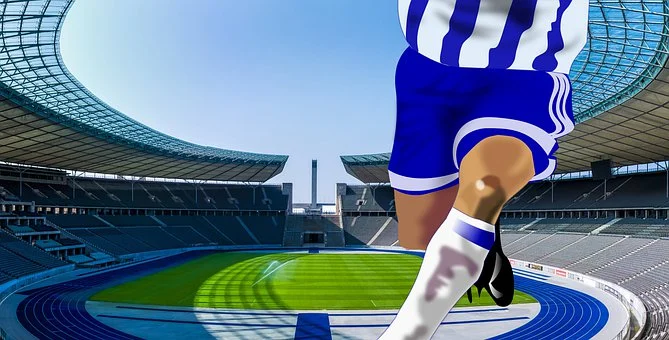 What age is too late to become a footballer?
The worse age that you shouldn't start a football career is 24 and above years old as football/soccer is a sport that can't be play perfectly if you pass 24 years old of age.
Is it hard to become a footballer?
Starting a career as a Footballer is also like any other careers which need a lots of dedications in other to succeed in the field. Once, you take the easiest steps listed above you will surely become a successful Footballer at ease.
How do Footballer makes money?
There's a lot of opportunities available for a professional Footballer to earn money from their skills,which are salary basis from the club, winning trophies, brand endorsement like appearance, loyalty and products reviews.
Conclusion
Before presenting yourself for a trail in a club, make sure you have setup your CV which lists your best positions in a football field or pitch, achievement, those you have worked & meet including a video highlight of your performance. Take Note,Video highlight is sometimes not compulsory as some of them don't care about it which they only need your performs live.